Arthritis and heat relief
Arthritis and Heat or Cold relief
People that suffer from arthritis tend to not only have pain but stiffness in the joints as well. This can be extremely uncomfortable but there are various different ways that the pain of arthritis can be eased. One of the best ways to treat arthritis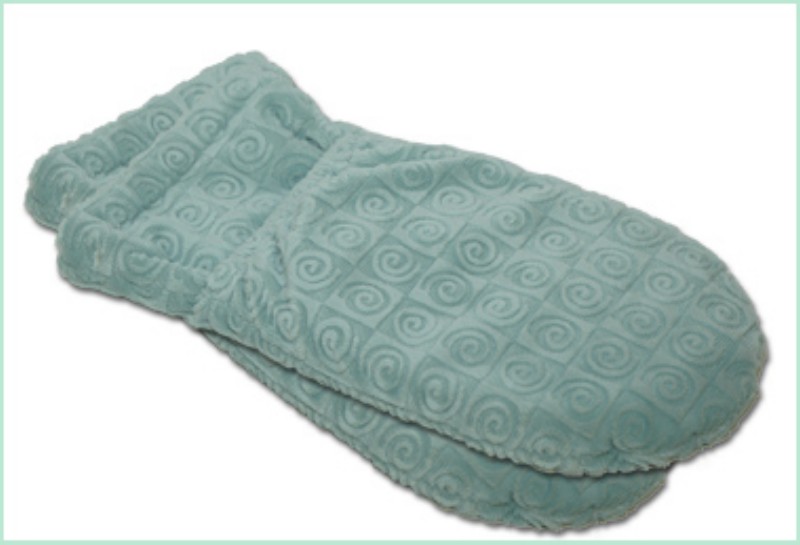 pain is with the various hot and cold therapies available on the market as these treatments do not require an inconvenient trip to the doctor but can instead be bought online and self-administered according to the manufacturer's guidelines. Hot and cold therapies work for a lot of people and are often chosen by those people who are looking for pain relief that is easy to get hold of and convenient to use at that moment when the pain starts to creep in.
As with a lot of pain relief methods, hot and cold therapies are not guaranteed to work for everyone, but those who suffer from arthritis will know that any safe and fully tested method of pain relief is worth a try. There are different ways to administer hot and cold treatments and the best way to choose the right one for you is simply by trying what is on offer and finding the one that works best for you and your symptoms.
As well as being extremely convenient and easy to use, hot and cold treatments can really help to prevent the onset of pain if you use it at those times of the day or year (for example at night or when it is particularly cold) when your symptoms seem to worsen. Generally speaking, if a person has to suffer without any kind of pain relief, it will take them longer to heal because their body is tense and instead of getting essential bed rest, the sufferer finds it difficult to sleep at all.
Heated pain relief can help to improve blood circulation, which in turn means increased oxygen and white blood cells to the painful areas. There are different ways to apply heat to areas of your body that suffer from arthritis, from Warm Buddy moist heat packs and wheat bags, to wax baths and cherry stone packs and both moist and dry heat can work really well to ease muscle and joint pain.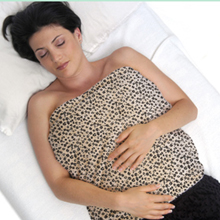 Cold pain relief works better for some and as well as helping to reduce the pain, it can also work to reduce swelling and inflammations. Cold pain relief includes methods such as applying an ice pack to the affected area, buying stick on ice patches and using a freeze spray or gel. Cold therapy methods tend to work best for temporary pain relief and reducing inflammation, while hot therapies tend to work well when treating pain that lasts longer than 48 hours.
All heat packs made locally in Vancouver BC Canada
Wildflowers Aromatherapy and Gift
Other useful articles and products
The health benefits of turmeric, one of the best natural treatments for arthritis. It is a powerful anti-inflammatory and we feel everyone with arthritis or joint pain should know about it.
https://lyfebotanicals.com/health/turmeric-for-arthritis/


October 2010
Dear Peter and Patricia,
I just finished a 20 minute session with my new Warm Buddy inserts that you made up especially for me and they are wonderful!!! They are large enough to treat my wrists as well as my hands. Since my husband's death in August, I have been trying to do the household chores that two people used to do and I was getting some overuse symptoms in my arthritic wrists and hands. It is very comforting to be able to use my mitts again. Thank you for being so persistent about meeting my needs...you are truly one of a kind.
Sincerely,
Barbara Ontario
November 13th 2014
Peter,
Thank you very much for this great customer service.
This is the second time I have order this item from Wildflowers Aromatherapy. The first Teddy bear is on my daughter side at this very moment, she loves it!
My daughter is 15 months old and I got her first Teddy bear when she was only six months old. This little guy is her best friend and comes with her every where she goes, including to the hospital at Sick Kids in Toronto where she is being treated for Juvenile Arthritis since her 10 months. She hugs Teddy whenever she is scared, anxious or in pain. Teddy has dried her tears already so many times! This why is so important to have a "back up" warm buddy just in case something happens to the original Teddy.
I appreciate very much your answer to the issue of my lost order this morning. I am happy to see that I did the right choice when I selected a warm buddy for my baby.
Regards,
L.L: Ontario Canada
September 27th 2016

Hi Peter and Patricia,
Thank you kindly. My mother is 96 and has a terrible time with arthritis. Your heating pads bring her much comfort. I look forward to receiving it!
Warm Regards,
TJ Wheaton ML USA

February 15th 2019
"I can tell you this almost for sure and that is, as long as you guys continue making these best ever heat packs I will continue to order them. I am a paraplegic with a lot of nerve pain and spasms that can be unbearable but at least with your heat packs I get some relief. On top of that I have two forms of sleep apnea and must go on a servo ventilator at night so I'm going to try your new sleep set!! Thanks! It's that old personal touch that you add like my dad had in his drug stores. I didn't think it was possible but your fast personal replies are giving me reason to believe that the internet doesn't have to be without the "older" fashioned " personal approach. Keep up the good work!!
Sincerely, M D. (London Ontario Canada)
Warm Buddy make the best heat packs for relieving pain and stress
Warm Buddy Company creates products that promote relaxation and provide natural relief from aches, pains and stress. They have been following this philosophy since 1995, while creating their world famous aromatherapy heat wraps, heat packs, eye pillows and the original warm up plush animals.

Warm Buddy rejuvenating heat therapy products have become recognized for their superior quality and long heat holding ability. Warm Buddy heat wraps and heat packs are safe, easy to use and highly effective , also available in unscented. Simply heat in the microwave or cool in the freezer as desired.
Perfect for back pain relief.

All Warm Buddy heat therapy products are proudly made in Canada.