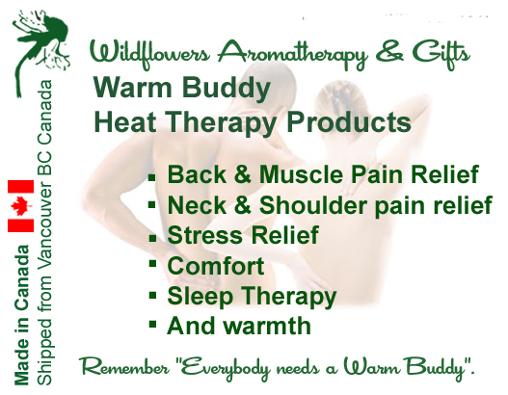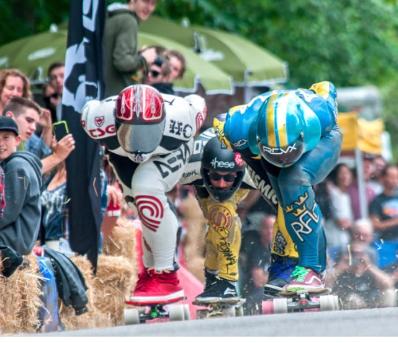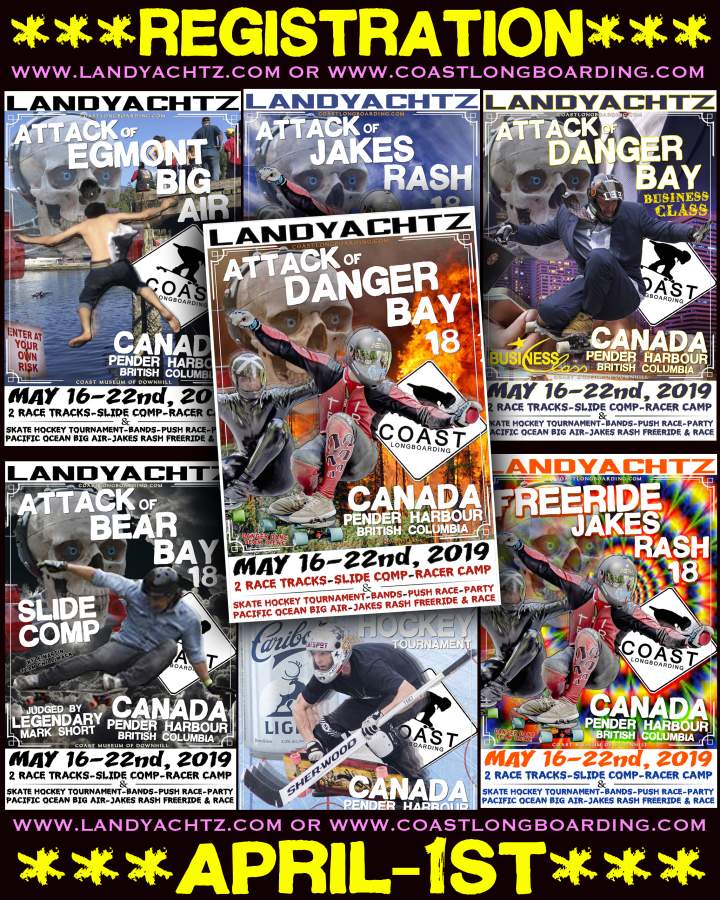 Longboard racing season is nearly here, so while you spend a lot of time looking after the health and wellness of your board,we need you to take some time to review your own health and wellness.
Winter is over and Longboarders can now look forward to the race circuit season.
Now you may be mentally ready for these events but is your body?
Recreational boarding is one thing, but racing takes on a completely different dynamic.
You have all the emotions to take into consideration, Adrenalin – fear – excitement to name a few.
The race horn goes off and now for the next 10 to 15 seconds you are going to put your body under a great deal of stress.
You would have spent time getting your longboard into race trim, but how much time did you spend on your physical trim? Most racers are young and feel there body is infallible, wrong, as most racers regardless of their age, the next morning you will find muscles that you never thought existed.
This is the different dynamic a race takes on, different muscle sets are asked to perform that were never used off season.
We have been selling our locally made heat packs and heat wraps since 2000 now and longboard racers have enjoyed the benefits these offer to ease their aches and pains away fast and naturally.
But the first step is to eliminate the muscle injuries. Your muscles are like an elastic band, if the elastic band is not supple and you stretch it too far it will snap, your muscles will do the same thing .
So stretches are important to keep your muscles supple, also you need to keep them warm, this can be achieved by warm ups prior to the race, so they can endure that 10 to 15 second pressure you will put on them at the start of and during the race.
You can always use one of our heat packs made locally in Vancouver BC ,to help maintain the health of your muscles, the warm moist heat will penetrate the muscle tissue and help to regenerate the muscle, enabling you to race another day.
Our heat packs can also be used for cold therapy, should you have any swelling, place the heat pack in the freezer and use this to reduce swelling. Most racers have 2 heat packs one is always kept in the freezer and the other is available to use for heat therapy.
It has been a pleasure to have been associated with Danger Bay and Bricin from day one
Hopefully we will see you at Danger Bay 18
That's going to hurt..ouch!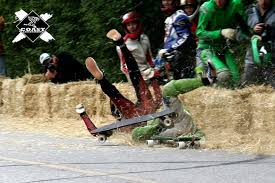 Heat Wraps for Pain Relief
Warm Buddy heat wraps provide pain relief with deep penetrating heat that increases blood flow. Increasing blood flow brings more nutrients and flushes out injured debris. Heat therapy also promotes speedier healing by stimulating the bodies natural metabolic rate. Applying heat to an injury activates receptors that block the effect of chemical messengers that cause pain to be detected by the body.
Warm Buddy heat wraps are a natural way to deal with pain and injuries. Many studies have concluded that heat wrap therapy is more effective for relieving lower back pain than drugs such as ibuprofen and acetaminophen. Heat wrap therapy does not have the potential risk to the liver, kidneys, and gastrointestinal tract than can accompany inappropriate analgesic (oral pain medication) usage. Heat wrap treatments can be better than oral analgesics because they go beyond pain relief to provide muscle relaxation and increase flexibility.
Here is a proactive exercise to build up your core muscles.
Core exercises improve your balance and stability. Core exercises train the muscles in your pelvis, lower back, hips and abdomen to work in harmony. This leads to better balance and stability, whether on your longboard or in daily activities.
A strong core can help reduce those pulled, strained muscles and back muscle pain.

All our prices are shown in Canadian Dollars (CAD$)
All checkout transactions will be made in Canadian Dollars (CAD$) & converted to your local currency by your bank.




Warm Buddy make the best heat packs for natural pain & stress relief


Warm Buddy Company creates natural pain relief products that promote relaxation and provide natural relief from aches, pains and stress. Perfect for relieving that nagging back pain - sciatica or relieving stress at the office or home.
Microwave Heat Packs & Heat Wraps
With today's technology being so readily available, laptop/PC or mobile devices we sometimes forget how long we have been working the device and end up with strained neck or stiff back from sitting too long.
Pop one of our Warm Buddy microwave heating pads in the micro wave for a few minutes and enjoy the pain and stress relieving warm moist heat that will penetrate those aching and stiff muscles and make you back pain feel much better.
The trick here to eliminate these stiff muscles in the first place is to take stretch breaks away from the device, should you forget it's always nice to know there is a natural heated neck wrap to help relieve them should they occur.
So from the weekend warrior, to the athlete, the weekend gardener, or anyone suffering from muscle aches and pains, then you need one of our locally made heat packs.

Warm Buddy rejuvenating heat therapy products from our Warm Buddy Shop have become recognized for their superior quality and long heat holding ability. Warm Buddy heat wraps and heat packs are safe, easy to use and highly effective, also available in unscented. Simply heat in the microwave or cool in the freezer as desired, check out our cool buddy section, cool gifts, cool packs, cool ideas.
Warm up animals
These warm up animals are designed for the child in all of us, perfect to help you relax and get off to a perfect night's sleep. As with all our products the warm up animals are a class 1 approved medical device for the relief of stress.
As a footnote: I have used my heat pack for over 15 years and it still gives off a moist heat, our biggest problem is the longevity of our products.

All Warm Buddy natural pain relief products are proudly made in Vancouver. BC Canada.