The benefits of using heat for pain relief
Using Heat to relieve pain

When and how to apply heat for therapy … and when not to!
What heat is for
Heat is primarily for muscle pain, and for stress relief. Warm Buddy heat packs and heat wraps offer a warm moist penetrating heat, that penetrate the muscle tissue and relieve aches and pains fast and without the need of any over the counter pain medication.
The trick is knowing what muscle pain is. Muscle causes much more pain than most people are aware of. Some kinds of muscle pain are obvious enough — like the pain you get after the first ski trip of the season, or charlie horses in the night — but these are relatively isolated and obvious examples. Also, heat isn't especially useful for them. Charlie horses are pretty fast, and for most people a rare problem, thankfully. And that post-exercise muscle soreness is virtually immune to any kind of therapy.
What heat is not for
Never apply heat to a fresh injury! Really. Just don't do it! That's what icing is for. Ice is for injuries.
And what's a "fresh" injury? Any time tissue has been physically damaged, it will be inflamed for a few days, give or take, depending on the seriousness of the injury. If superficial tissue is sensitive to touch, if the skin is hot and red, if there is swelling, these are all signs that your injury is still fresh, and should not be heated.
Cancer - skin stimulation - Heat therapy
Cancer - skin stimulation:
Skin stimulation
In this series of techniques, pressure, warmth, or cold is used on the skin, while the feeling of pain is lessened or blocked. Massage, pressure, vibration, heat, cold, and menthol preparations can also be used to stimulate the skin. These techniques also change the flow of blood to the area that is stimulated. Sometimes skin stimulation will get rid of pain or lessen pain during the stimulation and for hours after it is finished.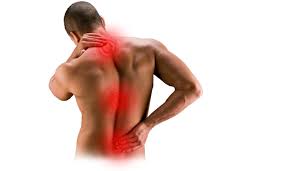 Body wrap for heat therapy Skin stimulation is done either on or near the area of pain. You can also use skin stimulation on the side of the body opposite the pain. For example, you might stimulate the left knee to decrease the pain in the right knee. Stimulating the skin in areas away from the pain can be used to increase relaxation and may relieve pain.
Or use any of our other heat packs and warm up animals are perfect for kids and adults going through these treatments.

We have many customers who have gone through chemotherapy and have found our heat packs to be of great relief for their after pain, all our heat packs can be used hot or cold depending on the type of therapy required.
It is also equally important for the care givers to relieve their stress levels at these difficult times. If it it the child in the family going through chemo treatment, it is amazing how fast they pick up on the stress levels of persons around them, so care givers can also use the heat packs or misters and oils to try and lower their stress levels.
In conclusion
Additionally, sports medicine researchers at the University of Medicine and Dentistry of New Jersey have concluded that heat wrap therapy is more effective for relieving lower back pain than drugs such as ibuprofen and acetaminophen. Dr. Nadler states that heat wrap therapy is effective and important to patients because it gives them a treatment option that does not have the potential risk to the liver, kidneys, and gastrointestinal tract than can accompany inappropriate analgesic (oral pain medication) usage. The heat wrap treatments for low back pain also proved to be "better than oral analgesics because it goes beyond pain relief to provide muscle relaxation and increased flexibility."
Visit our online store for a quick and easy way to purchase other Warm Buddy pain relief products.

Warm Buddy make the best heat packs for relieving pain and stress
Warm Buddy Company creates products that promote relaxation and provide natural relief from aches, pains and stress. They have been following this philosophy since 1995, while creating their world famous aromatherapy heat wraps, heat packs, eye pillows and the original warm up plush animals.

Warm Buddy rejuvenating heat therapy products have become recognized for their superior quality and long heat holding ability. Warm Buddy heat wraps and heat packs are safe, easy to use and highly effective , also available in unscented. Simply heat in the microwave or cool in the freezer as desired.

All Warm Buddy heat therapy products are proudly made in Canada.