New special shipping rates,starting at $6.95- plus we also have FREE shipping options available.


Treating Pain with Heat and Cold packs
With our products we treat everything from arthritis to pulled muscles to inflammation with ice packs or heating pads. Treating pain with hot and cold can be extremely effective for a number of different conditions and injuries, and easily affordable. The tricky part is knowing what situations calls for hot, and which calls for cold. Sometimes a single treatment will even include both.
As a general rule of thumb, use ice for acute injuries or pain, along with inflammation and swelling. Use heat therapy for muscle pain or stiffness.
Heat therapy
How it works
Heat therapy works by improving circulation and blood flow to a particular area due to increased temperature. Increasing the temperature of the afflicted area even slightly can soothe discomfort and increase muscle flexibility. Heat therapy can relax and soothe muscles and heal damaged tissue.
When not to use
There are certain cases where heat therapy should not be used. If the area in question is either bruised or swollen (or both), it may be better to use cold therapy. Heat therapy also shouldn't be applied to an area with an open wound.
People with certain pre-existing conditions should not use heat therapy due to higher risk of burns or complications due to heat application. These conditions include:
diabetes
dermatitis
vascular diseases
deep vein thrombosis
multiple sclerosis (MS)
heat packs or Heat therapy is often most beneficial when used for a good amount of time, unlike cold therapy, which needs to be limited.
Minor stiffness or tension can often be relieved with only 15 to 20 minutes of heat therapy.
Cold therapy
How it works
Warm Buddy Cold therapy is also known as cryotherapy. It works by reducing blood flow to a particular area, which can significantly reduce inflammation and swelling that causes pain, especially around a joint or a tendon. It can temporarily reduce nerve activity, which can also relieve pain.
What Makes it The BEST?
Superior Hot / Cold Therapy
Heat Therapy
Therapeutic Moist Heat
All Natural
Easy To Use
Microwave or Freezer
Acupressure (Therapeutic Weight)
Aromatherapy Benefits
Durable - Lasts Many Years
Many Shapes and Sizes
Soft and Attractive Fabrics / Washable Covers
Made in Canada
Safe and Effective Hot / Cold Therapy
Muscle Aches, Cramps, Pain & Fevers
Joint Inflammation / Arthritis
Stress & Anxiety
Sleep Problems
Sinus Pain & Congestion
Neck and Back Pain
Fibromyalgia
Back pain during early pregnancy
Back pain relief.
Sciatica
Muscle spasms.
The Best Warm-Up Animals
All Natural
Safe and Easy to Use
Washable Covers
Warm in Microwave / Cool in Freezer
Hypoallergenic
Made in Canada
So Many Uses
Sleep Problems
Separation Anxiety
Tummy Aches and Pains
Headaches and Fevers
Colds and Flu
Most are baby safe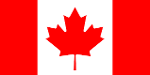 All our prices are shown in Canadian dollars (CAD$)
Wildflowers Aromatherapy and Gifts
Wildflowers Aromatherapy and Gifts have been selling the complete line of Warm Buddy products since 2000.
We ship our products throughout the World.
Warm Gift ideas for the whole family and friends.
All Warm Buddy natural pain relief products are approved class 1 medical devices, for back pain and stress relief, using heat or cold therapy. All made locally and shipped from Vancouver BC Canada.
Sign up for your FREE newsletter