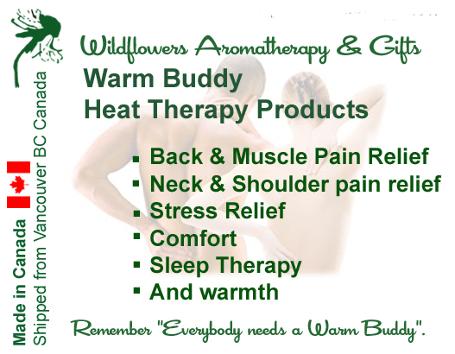 Have you got your mother's day gift yet, we have plenty of warm thoughtful gift ideas below.

What Makes Warm Buddy The BEST?
Superior Hot / Cold Therapy
Therapeutic Moist Heat
All Natural
Easy To Use
Microwave or Freezer
Acupressure (Therapeutic Weight)
Aromatherapy Benefits
Durable - Lasts Many Years
Many Shapes and Sizes
Soft and Attractive Fabrics / Washable Covers
Made in Canada
Safe and Effective Hot / Cold Therapy
Muscle Aches, Cramps, Pain & Fevers
Joint Inflammation / Arthritis
Stress & Anxiety
Sleep Problems
Sinus Pain & Congestion
Neck and Back Pain
Fibromyalgia
Back pain during early pregnancy
Back pain relief.
Sciatica
Muscle spasms.
The Best Warm-Up Animals
All Natural
Safe and Easy to Use
Washable Covers
Warm in Microwave / Cool in Freezer
Hypoallergenic
Made in Canada
So Many Uses
Sleep Problems
Separation Anxiety
Tummy Aches and Pains
Headaches and Fevers
Colds and Flu
Most are baby safe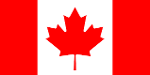 All our prices are shown in Canadian dollars (CAD$)
Wildflowers Aromatherapy and Gifts
Wildflowers Aromatherapy and Gifts have been selling the complete line of Warm Buddy products since 2000.
We ship our products throughout the World.
Warm Gift ideas for the whole family and friends.
All Warm Buddy natural pain relief products are approved class 1 medical devices, for back pain and stress relief, using heat or cold therapy. All made locally and shipped from Vancouver BC Canada.
Sign up for your FREE newsletter