What is a "baby safe" Warm Buddy Animal?
The main difference between a baby safe animals and one of our other "small" and Large" animals are the eyes and size of heat pack.
The "Baby Safe" eyes and nose are stitched and not ceramic, plus the heat pack is smaller and only requires a max of 30 seconds heating.
Example: Here is our baby bear and you can see the stitched eyes and nose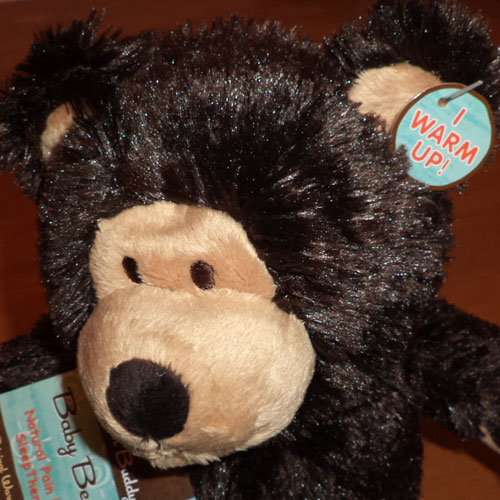 Baby safe product questions: