Buy Online Canada and USA for your dogs
We are able to ship online to both Canada and the USA, as we are affiliated with top CBD companies in both countries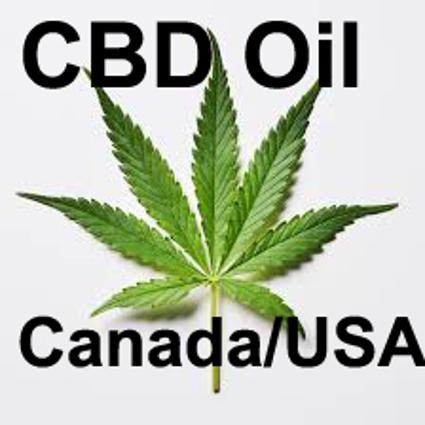 Why Use CBD for Dogs?
CBD is often mentioned as a useful therapy for a variety of conditions, including pain management, arthritis, anxiety, seizures, and even cancer. Although the use of CBD in treating each of these conditions is under-researched, there are varying levels of scientific evidence for each scenario.
Arthritis
Because CBD shares metabolic pathways with anti-inflammatory drugs, it makes sense that it would help with certain inflammatory conditions (anything that ends with -itis is an inflammatory condition).
Osteoarthritis, often abbreviated as arthritis, is one of the most common inflammatory conditions in dogs.
One in four dogs will be diagnosed with arthritis in their lifetime, and by some estimates, as many as 60% of dogs exhibit some degree of the disease.
Research has shown that CBD can provide substantial pain relief in dogs with arthritis when given twice daily at appropriate doses.
Pain
In theory, the anti-inflammatory benefit seen in arthritic dogs could also be seen in dogs with other types of inflammatory pain, especially back pain from intervertebral disc disease (IVDD).
Preliminary studies in people have shown that combo products containing both CBD and THC are more beneficial for pain relief than when either drug is given alone. But no such research has been done on dogs, so THC should not be given to them.
Seizures
Seizures are probably the most-studied application of CBD in people, but limited research exists for pets. In dogs, seizures can be caused by a vast number of underlying conditions.
With regards to idiopathic epilepsy specifically, there is some research that suggests that CBD could be useful in reducing seizure frequency in these dogs. However, these benefits are only seen with dogs that are given traditional anti-seizure medications at the same time.
Cancer
Like seizures, the term "cancer" is an umbrella term that refers to an extremely diverse set of specific diseases, each with their own set of beneficial treatments.
In people, CBD has been studied for possible use in cancer patients, both to treat the tumor(s) directly, as well as to treat the secondary symptoms of cancer and chemotherapy. Very limited research has been done on the use of CBD for dogs with cancer.
However, the anti-nausea effects of CBD seen in people who undergo chemotherapy have also been documented in rats and ferrets, suggesting that dogs receiving chemotherapy may benefit from CBD treatment.
Anxiety
Perhaps the biggest misconception is that CBD is useful in managing a dog's anxiety. In theory, it is possible that CBD, by reducing pain and inflammation, could indirectly reduce anxiety caused by pain or inflammation.
But because CBD is not psychoactive, it is unlikely that CBD has the ability to directly treat canine anxiety in the way that Prozac and other medications do. The use of CBD for anxiety in dogs, as with most conditions, requires substantially more research.
CBD has been steadily gaining a reputation among people interested in improving their health and wellness because of its reported effectiveness in the treatment of a wide variety of medical conditions, from pain and inflammation to seizures,arthritis separation anxiety and sleep challenges. If these medical conditions in humans can be effectively treated with CBD, could they also be treated for pets?
The short answer is yes, with many studies backing this up . While CBD for dogs is not down to a science, we've provided a general consensus in the chart below. We recommend starting on the lower to mid dosage (twice per day) and increasing the dosage to the "High" level after 2-4 weeks if your dog is still showing symptoms.
Why CBD products
For 21years we have been looking for a product(s) that would compliment our online pain relief products and along came CBD.
I have suffered from chronic neck pain and back pain for 50 plus years, the heat packs give me some relief, but using CBD oil has really changed my lifestyle, also my headaches and migraines are a thing of the past, I am able to do my carpentry and other building projects, play with my grand kids with absolutely no pain, so bringing CBD oil into our portfolio was a no brainer, we are affiliated with CBD oils of Canada and CBD Pure (USA), perfect for all your pain management.
So once you click on the "Buy Now" button for Canadian orders it takes you to their secure site . Or if ordering for the USA click on the shop USA button or HERE
Please note that our online shop has a Canada and a USA CBD page, we can only ship products in Canada through the Canada page and the same with the USA page.
For Canadian orders stay on this page
For USA order HERE
Peter
Wildflowers Aromatherapy and Gifts

About CBD Magic
CBD Magic is committed to developing some of the best and innovative CBD oil products out there in Canada. It's one of the core values of our company, where we put all of our effort, passion, and love into doing what's best for the world. Helping people feel and be great with natural pain relief.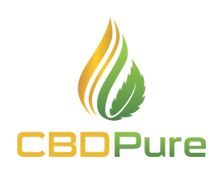 What is CBDPure? USA.
CBDPure is a grower and producer of high-quality full-spectrum cannabidiol ("CBD") oil derived from certified organic-standards industrial hemp grown in Colorado and Washington. Our line of CBD products are all made from hemp grown locally, without the use of harmful pesticides and herbicides. The genetics of the industrial hemp plant we use has been chosen for its high CBD content and is grown with great care in order to produce a high quality product you can count on, that is tested and certified by third-party labs for every batch.Buy online