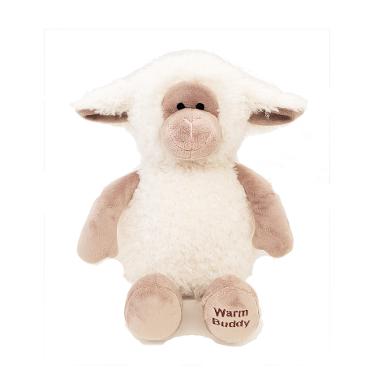 Our Warm Buddy products have been making the perfect Christmas gift ideas for all family and friends.
From heat packs that will last for years offering warmth and pain relief, to our world famous warm up animals, these are for the child in all of us.
Winter is coming and heating costs are rising, so give a heat pack or one of our stuffed animals that have an inner heat pack these will keep them warm for hours.
Do you know someone who's always cold? Help them endure the winter with one of these warm gifts.
Warm Buddy have been making these wonderful gifts for over 25 years, and continue to bring comfort to those who use their products.
What better way to show someone you care than to offer them the gift of warmth? Presents to keep you warm are the perfect way to celebrate the holiday season, but they are also great for any time there is a nip in the air. If you are looking for the perfect winter gift, consider one of these cozy items that will warm your heart and your body.
Always Cold
We all know this person. They're the one wearing a blanket indoors. They hang out in fuzzy onesies and sleep in a mountain of pillows. Even though they like going outside, they pile on several puffy layers before they even think about stepping out the door. Sound familiar?
Remember to ship early, to avoid disappointment.
New special shipping rates,starting at $6.95, plus we also have FREE shipping options available.
Just in time for Christmas..
Our new Cuddle Buddies are in stock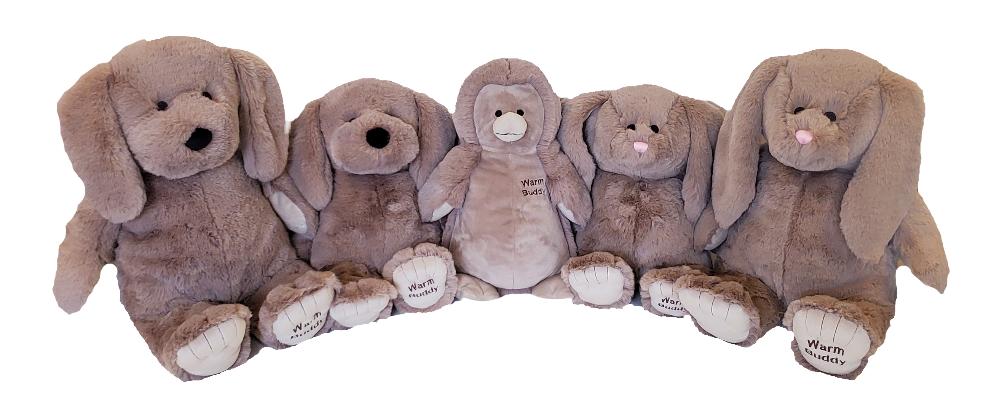 Sign up for your FREE newsletter
What Makes Warm Buddy The BEST Christmas Gift?
Superior Hot / Cold Therapy
Therapeutic Moist Heat
All Natural
Easy To Use
Microwave or Freezer
Acupressure (Therapeutic Weight)
Aromatherapy Benefits
Durable - Lasts Many Years
Many Shapes and Sizes
Soft and Attractive Fabrics / Washable Covers
Made in Canada
Safe and Effective Hot / Cold Therapy
Muscle Aches, Cramps, Pain & Fevers
Joint Inflammation / Arthritis
Stress & Anxiety
Sleep Problems
Sinus Pain & Congestion
Neck and Back Pain
Fibromyalgia
Back pain during early pregnancy
Sciatica
Muscle spasms.
The Best Warm-Up Animals Gifts
All Natural
Safe and Easy to Use
Washable Covers
Warm in Microwave / Cool in Freezer
Hypoallergenic
Made in Canada
So Many Uses
Sleep Problems
Separation Anxiety
Tummy Aches and Pains
Headaches and Fevers
Colds and Flu
Most are baby Safe

All our prices are shown in Canadian Dollars (CAD$)